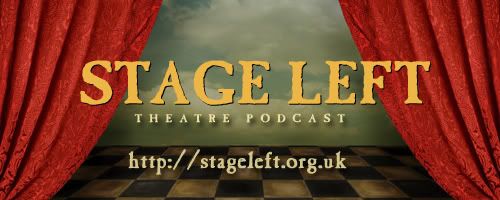 Stage Left is Britain's independent theatre podcast. At Stage left you will get news, reviews and interviews from London's West End and regional theatres and sometimes even abroad. We will bring you all the best and latest information from the heart of the UKs theatre. Shows range from Phantom of the Opera, Les Miserables, Wicked, Love Never Dies, Chicago, Wizard of Oz and many more.

So far, our podcasts include an interivew with Toby Hadoke, writer and star of Moths Ate My Doctor Who Scarf, a review of Ghost Stories and lots of news.

Future episodes will include interviews with Julie Atherton (the original West End Kate Monster/Lucy the Slut in Avenue Q), Andy Barnes (producer of Departure Lounge), reviews of Ordinary Days, The 39 Steps, Wicked and much much more. We've got a lot of surprises in store,.

So come an join us at
stageleft_uk and Stage Left.